Potenzbooster-Apotheke mit schneller Lieferung
Die Potenzbooster-Apotheke bietet Ihnen eine schnelle Lieferung von hochwertigen Produkten, die Ihre Potenz steigern können. Diskret verpackt und zuverlässig geliefert, können Sie Ihre Bestellung bequem von zu Hause aus aufgeben. Vertrauen Sie auf unsere qualitativ hochwertigen Produkte für ein erfülltes Liebesleben.
comprar cialis soft
Bail At It's Finest. Proudly Serving The Escondido Community And Surrounding Areas. 
Submit Information And A Representative Will Contact You Immediately
Bonds That Will Help You During Your Tough Time
We know every case is different, Escondido Bail Bonds is determined to help you or your loved ones get out of jail. We have knowledgeable staff that are ready to listen and help you through this difficult process. Fill out inmate request form below or call and speak with a professional agent directly 24/7.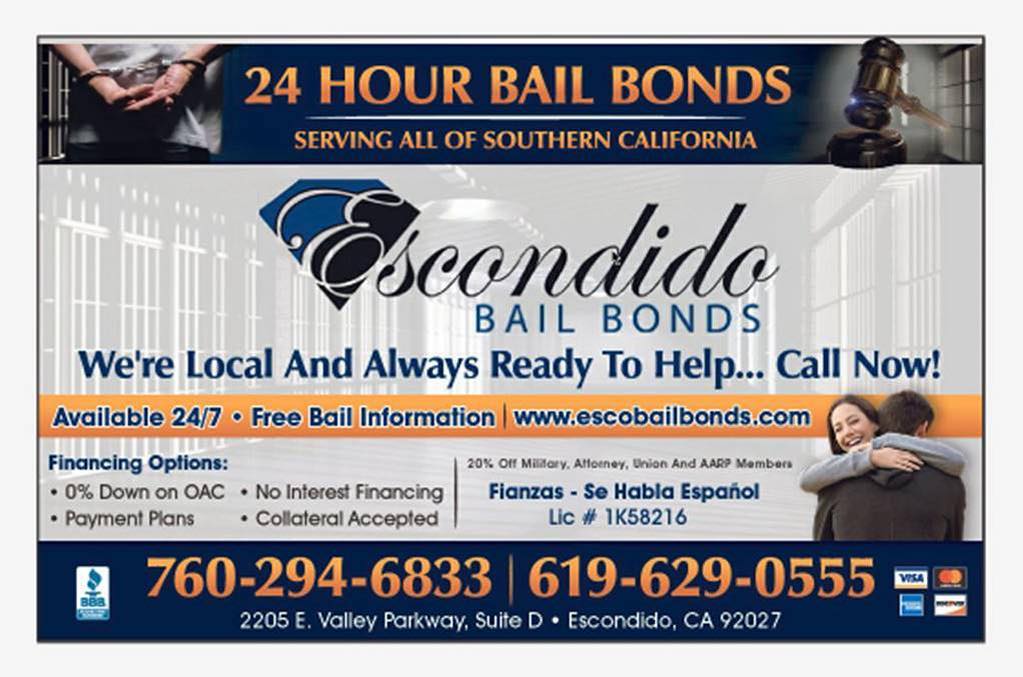 237 W Grand Ave Escondido, Ca 92025
Find useful information about bail bonds today with our in depth articles and insight.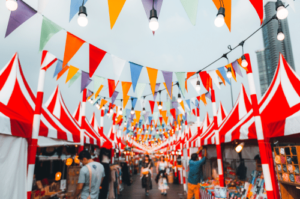 The streets of downtown Escondido will come alive on Sunday,...
Read More
Common Arrests That Post Bail
frequently asked questions (FAQs)
A bail bond is a surety bond posted by a bail bond company through a bail bondsman that allows a defendant to be released from custody while awaiting trial on their charges.
How do bail bonds work in Escondido, CA?
When a person is arrested in Escondido, they may be given the option to post bail. If the individual cannot afford the full bail amount, they can seek the services of a bail bondsman, who will post a bail bond for them, typically charging 10% of the bail amount as a fee.
What are the costs associated with a bail bond?
In California, the standard bail bond fee is 10% of the total bail amount. This fee is non-refundable, even if the case is dismissed after the bond is posted.
Can the bail bond fee be negotiated?
No, the 10% fee is set by California law and cannot be negotiated. Bail bondsmen are required to charge this standard rate.
What is collateral, and when is it needed?
Collateral is something of value offered by the defendant or a cosigner to secure the bail bond. It's usually required for larger bail amounts or if the bail bondsman considers the release of the defendant to be a higher risk.
What happens if the defendant does not show up in court?
If the defendant fails to appear in court, the court will issue a warrant for their arrest, and the bail bond will be forfeited. The bail bondsman will then seek to collect the full bail amount from the defendant or any cosigners who pledged collateral.
Are bail bond contracts different in Escondido from other places in California?
Bail bond contracts in Escondido are subject to California state laws, which are consistent throughout the state. However, there may be slight variations in procedures and enforcement practices from one local jurisdiction to another.
How quickly can a bail bond be arranged in Escondido?
A bail bond can often be arranged within a few hours, depending on the complexity of the case, the availability of the defendant or cosigner, and the operating hours of the court and jail.
Rosio Gonzalez
2023-03-09
Best place, Miguel was soo helpful he explained everything to me when my partner was arrested he answered all my questions, he answered my call at 3 am and he met me in his office at 5 am by 9 am my partner was out of jail.. I really recommend Escondido Bail Bonds best team ever!!
I was contacted by a family member who made a poor decision and got into some trouble with the law. They contacted me from jail to ask if I could help them. I didn't know where to start I have never experienced something like this before. I started doing my research and Googled nearby Bail Bonds agencies in North County since I'm in Escondido. Sure enough Escondido Bail Bonds was one of the first Bail companies that I contacted and felt at ease with their communication and professionalism. Hopefully I never have to experience this again but I was grateful that they guided us through the process every step of the way & gave us the best deal out there compared to other agency's.
Rude manger, manger doesn't keep your info private and throws what you're there for at your face. She told my wife and quote "this why your in the position your in" and laughed, when asked to speak to a manger she laughed again saying I am the manger. She takes advantage of the fact you're in a low place and will let you know it and laugh at your face.
We definitely received 5 star service from Escondido Bail Bonds. They were fast, professional and affordable . Vanessa and Angel were very helpful.
Itsyo furryGirl
2022-03-21
Very professional and fast. They helped my mom pay the bail bond for my father to get him out. (its so we wouldn't go into a deeper pit with his charges). Highly recommend, and they are the best!
If you ever find yourself in need of a bail bonds company. This is definitely the best company to call. Very professional and fast they treat you like family and will work with you and get you out of there before you know it. Best in the business hands down.
Very helpful and they get you out fast very professional at what they do especially vanessa she will go out of her way to help you i definitely recommend their services
Best Service! Friendly and very helpful, made the process so easy and help answer all questions. I highly recommend if ever needed.