A California arrest warrant authorizes law enforcement officers to arrest and detain you if they suspect you of committing a crime outside of an officer's presence.
If you're reading this, you or your family may have a simple misdemeanor warrant for a missed appearance in court, or you may have a bigger problem on your hands. We deal with both scenarios every day and can assure you that it's usually not as dire as it seems. Some circumstances are easier than others, but worrying about jail time and fighting for bail bonds is usually worse than what actually happens.
What Happens In Case of a Warrant For Your Arrest in Escondido?

Police officers in Escondido could arrest a person for an offense either with or without a warrant. Arrests without a warrant are typically performed at the site of an incident when a policeman has "probable cause" based on firsthand discoveries at the scene or accounts received from witnesses. Many arrests, though, occur afterward. Officers will typically finish a criminal investigation before requesting that a judge issue an arrest warrant.
An arrest warrant is a written order that gives police agents the right to search for and capture the individual. A court will often issue arrest warrants following a grand jury indictment or after receiving a "probable cause declaration" from a policeman or an agent for agencies like the DA.

How Is Warrant For Your Arrest in Escondido Issued?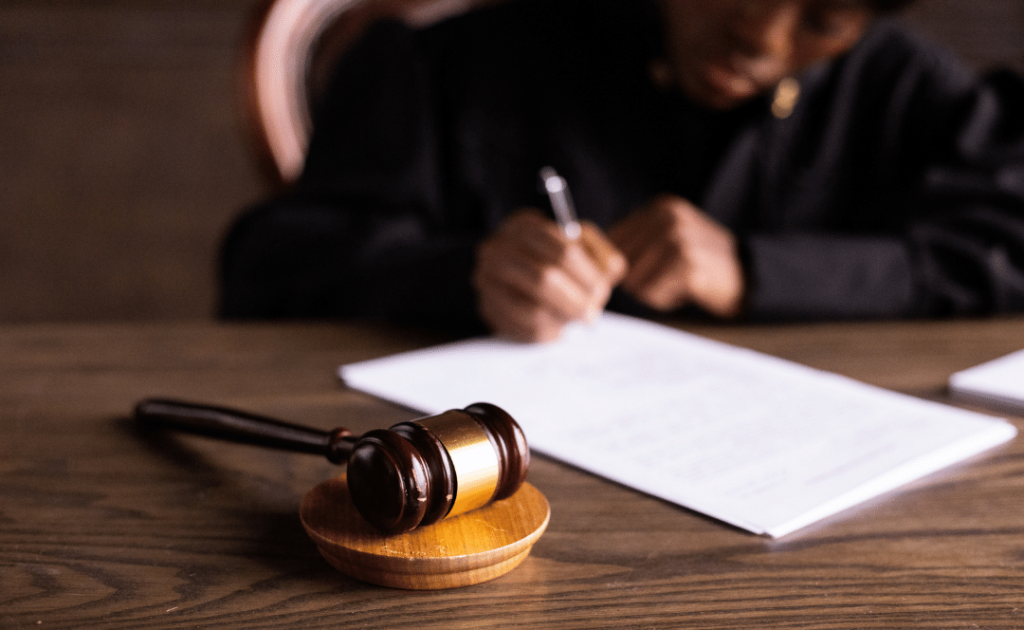 Judges issue arrest warrants based on 2 main things:
The evidence presented to them by a peace officer and/or a District Attorney, or
following a grand jury indictment.
In order to be valid, a California arrest warrant must include:
The name of the defendant,
The crime which he/she is accused of committing,
The time of issuance,
The city or county of issuance,
The signature and title of the judge, and
The name of the court.

A court normally issues a warrant for arrest in Escondido based on a police officer's or prosecutor's statement that the person is guilty of a crime. However, the police must show "probable cause" to apply for the warrant. This implies that there must be reasonable cause to believe that criminal activity is or has occurred.
A grand jury may be called to determine if there is sufficient evidence to conclude that a person committed the crime charged. This might result in an indictment and a warrant for the individual's arrest being issued by a judge. An arrest warrant can be executed anywhere authorities find the suspect, including in the suspect's home or workplace. Officers are not required to carry a physical copy of the arrest warrant when making the arrest.

How to Find Out if there's an Arrest Warrant For You?

When a new charge is brought, an investigator usually calls the person against whom an arrest warrant has been issued. In the call, the person is informed that the court has issued a warrant and they must report to a police station. If they fail to comply, they will be taken into custody as soon as the police catch them.
You can check online to see whether there's a warrant for your arrest in Escondido.
When a judge issues an arrest warrant, the court posts it on a specific website that is relevant to the case. A person can then check these websites to see if they are the subject of an arrest warrant.
An individual can specifically search on websites of:
The local police
The local court
The Superior Court of California

A person can also run a background check on themselves to find out if they have any outstanding warrants.
In addition, a person can always contact a criminal defense attorney to find out the status of an arrest warrant in Escondido and to find a favorable bail bond provider in case of jail time. A good criminal defense attorney can provide information about the existence of a warrant and advise a party on how to handle the case.

What Happens If You Don't Show Up in Court?

Since an arrest warrant is not a criminal charge but a law enforcement tool to apprehend someone for a crime, individuals facing arrest must address the situation based on their specific case.
If you are facing an arrest warrant, it is critical to know what is considered criminal because such activities can lead to more serious charges in court. If you flee, you may face additional penalties, such as fleeing the state or country.
Many people though are accused of escaping yet had no idea they were wanted. To avoid future charges, a person must demonstrate that he or she was unaware of the charges or warrant.

When Should I Contact a Lawyer?

You have the option of waiting before turning yourself into the police and exposing yourself to likely questioning by law enforcement that could lead to further charges. You can hire an experienced criminal defense attorney to accompany you to court and a reputable bail bonds provider to present your case in court.
An expert criminal defense lawyer will show the judge that you voluntarily appeared in court to address your situation and will suggest that it would be acceptable to release you on your recognizance, or that if the bond is to be set, it could be a fairly inexpensive bail that you can afford.

Need help posting bail? We can help
Bail is the temporary release of an accused person awaiting trial, sometimes on the condition that a sum of money is lodged to guarantee their appearance in court.
Southern California Jails We Service:
Riverside County
Los Angeles County
Orange County
San Bernadino County
Santa Barbra County
Ventura County
Imperial County
Escondido Bail Bonds have the cheapest bail bonds with great services in all of Southern California and have a network of Licensed Bail Agents within 5 miles of every Jail. Please contact us with any questions in regard to the bail process or inmate information.
*Disclaimer: Every effort has been made to ensure the accuracy of this publication at the time it was written. It is not intended to provide legal advice or suggest a guaranteed outcome as individual situations will differ.