The streets of downtown Escondido will come alive on Sunday, October 15th for the return of the beloved Grand Avenue Festival. We at Escondido Bail Bonds are thrilled to support this lively community event as a sponsor.

Celebrating the Best of Escondido
For over three decades, the Grand Avenue Festival has celebrated the heart of Escondido each October. This family-friendly street fair stretches along scenic Grand Avenue, transforming it into an energetic hub filled with music, food, entertainment, arts, and crafts, and more.
A New Layout to Showcase Downtown
With a new layout this year, all vendor booths will line Grand Avenue's center, allowing the storefronts of downtown businesses to get ample exposure. The festival spans from Escondido Boulevard to Ivy Street, covering multiple blocks packed with activity.
Exciting Attractions for 2023
This lively street fair has something fun for visitors of all ages to enjoy. Highlights of this year's Grand Avenue Festival include:
Hundreds of Artisan Vendors
Shop unique handmade crafts, clothing, jewelry, imports, and more from talented local artists and creators.
Diverse Food Vendors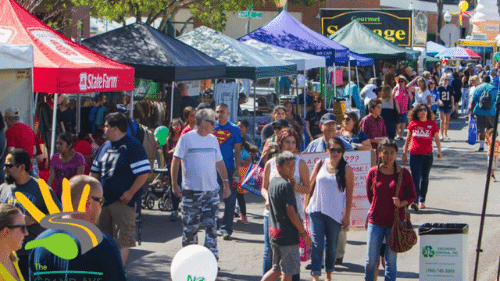 Taste cuisines from around the world along "International Food Row" or enjoy classic fair snacks.
Live Entertainment
Enjoy free music and dance performances all day at the Maple Street Community Stage.
Beer & Wine Garden
New this year – a dedicated garden for ages 21+ to relax with local brews and wines.
Creative Kids Corner
Cool robotic team demonstrations teach kids about science and technology.
Art in the Garden Exhibit
The beautiful Heritage Garden will host an interactive art experience.
Supporting Escondido Schools
Part of the festival's mission is raising money for local schools. A portion of the proceeds benefits the Outdoor Education Program, providing over 12,000 5th-grade students with essential learning experiences in nature.
Giving Back to the Community
As community members ourselves, we at Escondido Bail Bonds value supporting impactful local events. Sponsoring the Grand Avenue Festival allows us to give back while enjoying a lively day celebrating everything that makes our downtown special.
Joining In on the Fun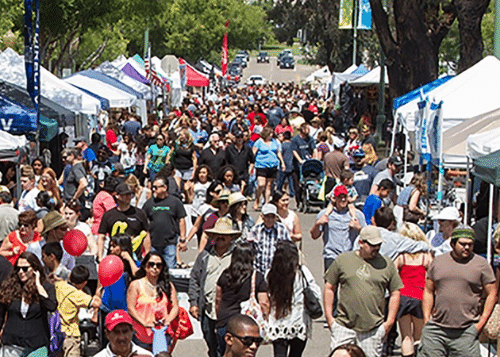 Our team will be at the festival with a booth on Grand Avenue. We look forward to chatting with neighbors and joining in the festivities! The Grand Avenue Festival is one of Escondido's most treasured traditions, bringing the community together each year.
Family Friendly for All Ages
This lively, inclusive event has activities the whole family can enjoy while exploring local businesses, artists, performers, and organizations. We at Escondido Bail Bonds hope to see you there making special memories!
Learn More and Mark Your Calendar
To learn more about the 2023 Grand Avenue Festival, visit www.downtownescondido.com. We'll see you on Sunday, October 15th!